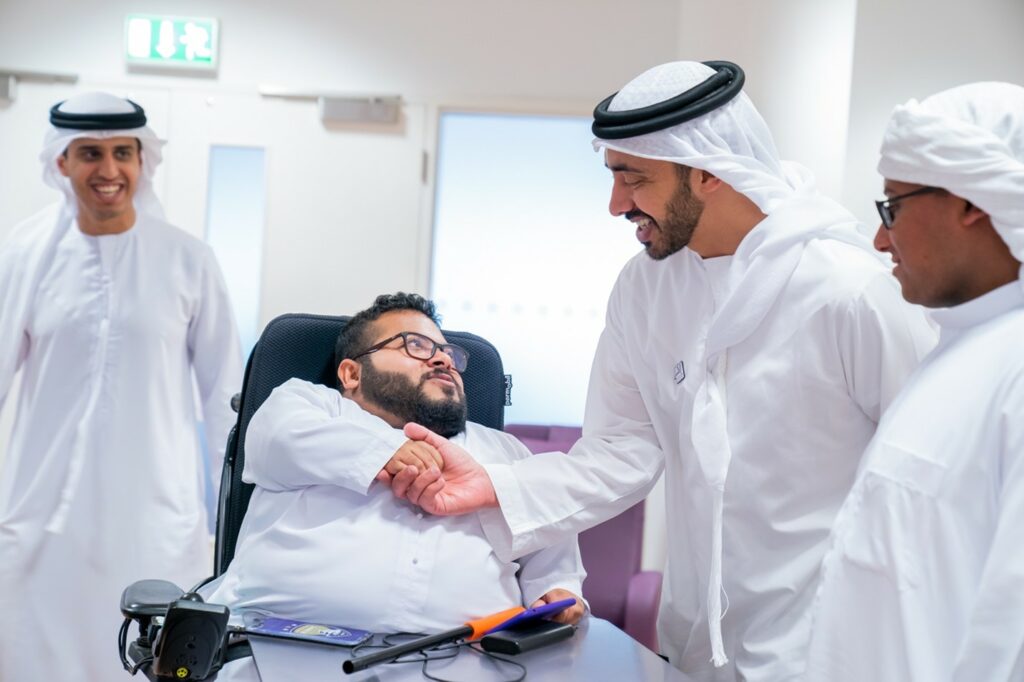 In 2019, the UAE brought the Special Olympics to the Middle East for the first time, with more than 7,500 athletes competing on the global stage. The historic event was an embodiment of the UAE's commitment to empower people with disabilities—known in the country as people of determination—and bring their achievements and contributions to light. The term people of determination was first introduced in 2017 by His Highness Sheikh Mohammed bin Rashid Al Maktoum, Vice President, Prime Minister and Minister of Defence of the UAE, and Ruler of Dubai.

At the United Nations, the UAE has ratified the UN Convention on the Rights of Persons with Disabilities (CRPD) and its support for Security Council Resolution 2475 (2019) to protect people with disabilities in armed conflict and provide unimpeded aid.
The UAE is an active participant in the UN's Conference of States Parties to the CRPD and frequently collaborates with organizations dedicated to uplifting and amplifying the voices of people with disabilities. The UAE has also supported the international community's efforts to ensure the protection and welfare of civilians in conflict, especially for the most vulnerable. In May 2021, the UAE entered into an agreement with the UN Department of Political and Peacebuilding Affairs that included a commitment to enhancing the voices of people with disabilities in UN-assisted peace processes. This is in line with the UAE's advocacy for mandatory policies within security and aid agencies to mainstream gender, age, and disability in identifying unique needs and the requisite responses.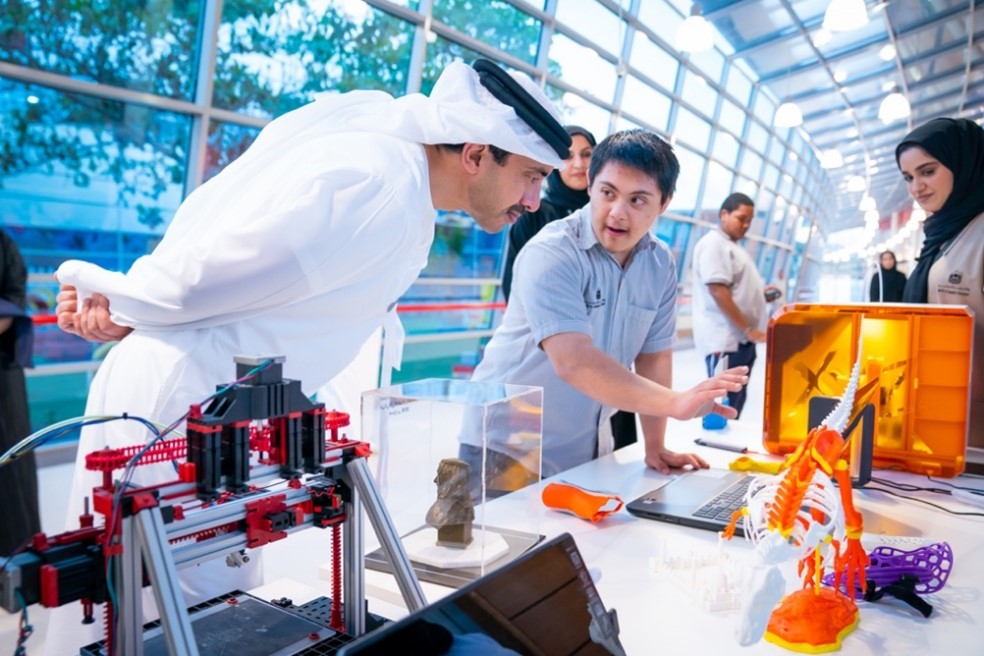 In September 2020, the Department of Community Development in Abu Dhabi launched the Strategy for People of Determination 2020-2024. The strategy aims to empower nearly 20,000 people with disabilities living in Abu Dhabi through public policy and programs in the health, rehabilitation, education, employment, social care, and social security fields. It also includes social engagement and sport. The effort is supported by the UAE National Policy for Empowering People of Determination.
More recently, the UAE has prioritized supporting people with disabilities during the COVID-19 pandemic. The UAE introduced the National Home Testing Programme for People of Determination as well as a program to provide assistance for home-bound people with disabilities, especially children with intellectual disabilities, and those who care for them.
"Empowering individuals of differing abilities worldwide creates fertile ground for diplomacy," said His Excellency Yousef Al Otaiba, UAE Ambassador to the United States. "The misunderstanding around intellectual disabilities has nearly evaporated since the Abu Dhabi games. The relationship with other countries during the games highlighted the fact that we share basic human values—something beyond politics and diplomatic relationships. The most effective diplomats I've ever come across can put themselves in the shoes of others."