Including women in peace processes works.
As an Ambassador and Permanent Representative to the UN, Ambassador Lana Nusseibeh has an intimate understanding of why women's involvement in peace and security matters.
"Not only is it the right thing to do as a moral imperative," she says, "but it is the smart thing to do."
"Women bring integrated perspectives into the negotiation. It's not simply about power sharing. It's about education, communities, access to water, access to justice."
And the data proves it. According to the Global Study on the Implementation of United Nations Security Council Resolution 1325 (2000), women's participation increases the probability of a peace agreement lasting at least two years by 20%, and 15 years by 35%.
Furthermore, the same study's analysis of 40 peace processes since the Cold War showed that the stronger the influence women exerted on the process, the more likely opposing parties were to reach an agreement.
We laud UN Women's efforts to empower women, and its efforts to be a driving force for good deeds in our world, in addition to its valuable contributions to women's empowerment and social development. In the UAE, we reiterate our commitment to supporting its programs and initiatives aimed at building a better future for women in the UAE and the entire world. H.H. Sheikha Fatima bint Mubarak, Chairwoman of the General Women's Union, President of the Supreme Council for Motherhood and Childhood, and Supreme Chairwoman of the Family Development Foundation
In the more than 20 years since the adoption of Security Council Resolution 1325 and the establishment of the Women, Peace and Security (WPS) Agenda, significant progress has been made to increase women's inclusion in peace and security efforts, but persistent gaps and challenges remain. The international community still has a long way to go to embrace women's full, equal, and meaningful participation at all stages of peace processes – from peacebuilding to mediation to peacekeeping.
Since the founding of the nation in 1971, the UAE has advocated for women's participation across all sectors. "What women have achieved in the United Arab Emirates in a very short time makes me happy and confident that what we planted yesterday is bearing fruit today. We thank God to see that the role of women in society is becoming prominent, for they are contributing to the welfare of our present and future generations," according to His Highness Sheikh Zayed Al Nahyan, the UAE's founding father.
Today, the UAE is playing a unique role in realizing the aspirations of Security Council Resolution 1325. The UAE was the first GCC country to launch a National Action Plan for its implementation, and in September 2022, the nation hosted the MENA region's first high-level international conference for WPS in Abu Dhabi, highlighting the UAE's leadership on implementing UNSCR 1325 and its support for advancing women's integration into decision-making.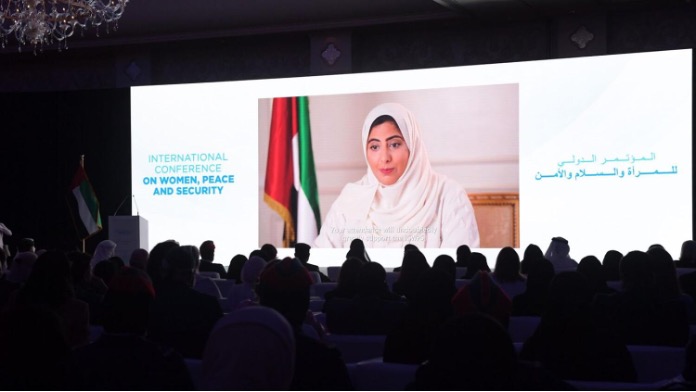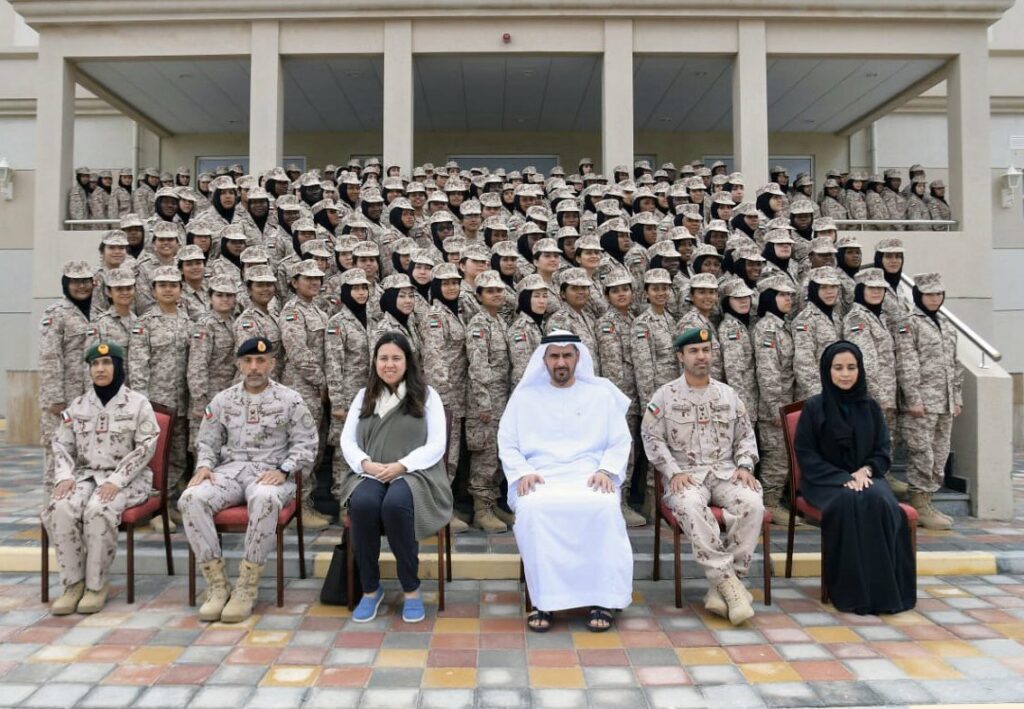 Since 2019, the UAE has also supported the UN's aspiration to build the capacities of female peacekeepers through a WPS training program in partnership with UN Women. The Sheikha Fatima bint Mubarak Women Peace and Security Initiative at the Khawla bint Al Azwar Military School trains and equips the women cadets with the necessary skills to enable them to contribute to the maintenance of peace and security in their community and in global peacekeeping operations.
The program has trained nearly 500 women cadets from across the Middle East, Africa, and Asia, reflecting the need for greater diversity and inclusion in global peacekeeping efforts. It recently launched its third training cohort with 140 participating cadets from the UAE, Yemen (Socotra), Jordan, Bahrain, Liberia, Gambia, Senegal, Niger, Chad, Kenya, South Sudan, Tanzania, Mauritania, and Pakistan. Through this initiative, the UAE intends to help close some of the outstanding gaps related to gender-responsive security sector reform.
H.H. Sheikha Fatima bint Mubarak, Chairwoman of the General Women's Union, President of the Supreme Council for Motherhood and Childhood, and Supreme Chairwoman of the Family Development Foundation, said that her initiative, implemented by the UAE Ministry of Defense and the General Women's Union in partnership with UN Women, asserts the UAE's pivotal role in supporting women in the country and the rest of the world.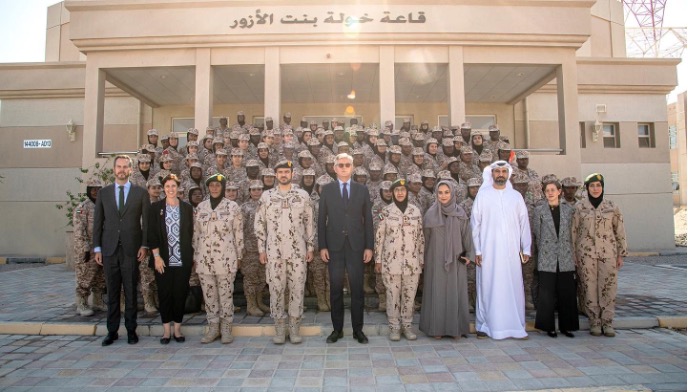 It is only through innovative initiatives and partnerships such as this that we will achieve the goal of women's meaningful and full participation in all aspects of peace and security. Thank you to Her Highness Sheikha Fatima bint Mubarak for her visionary leadership on this program and to the partnership of UN Women. Amina J. Mohammed, Deputy Secretary-General of the UN.
I commend the efforts of H.H. Sheikha Fatima bint Mubarak to empower Women in Peace and Security, by providing training and capacity building opportunities for women from the Middle East, Africa and Asia in military and peacekeeping. UN Women is proud to be a partner in these efforts that advance the Women, Peace and Security Agenda Dr. Sima Bahous, UN Under Secretary-General and UN Women Executive Director
Over the long-term, greater representation of women in the peacekeeping ranks will improve the efficacy of UN peace operations.
As a member of the UN Security Council, the UAE is working towards gender parity in all aspects of the peace and conflict continuum. On the Council, the UAE has advocated for women's organizations to receive a greater share of development assistance; pushed for more women to be appointed to leadership roles in conflict resolution, preventative diplomacy, peacekeeping and peacebuilding; and encouraged regional organizations to play a greater role in implementing the WPS agenda.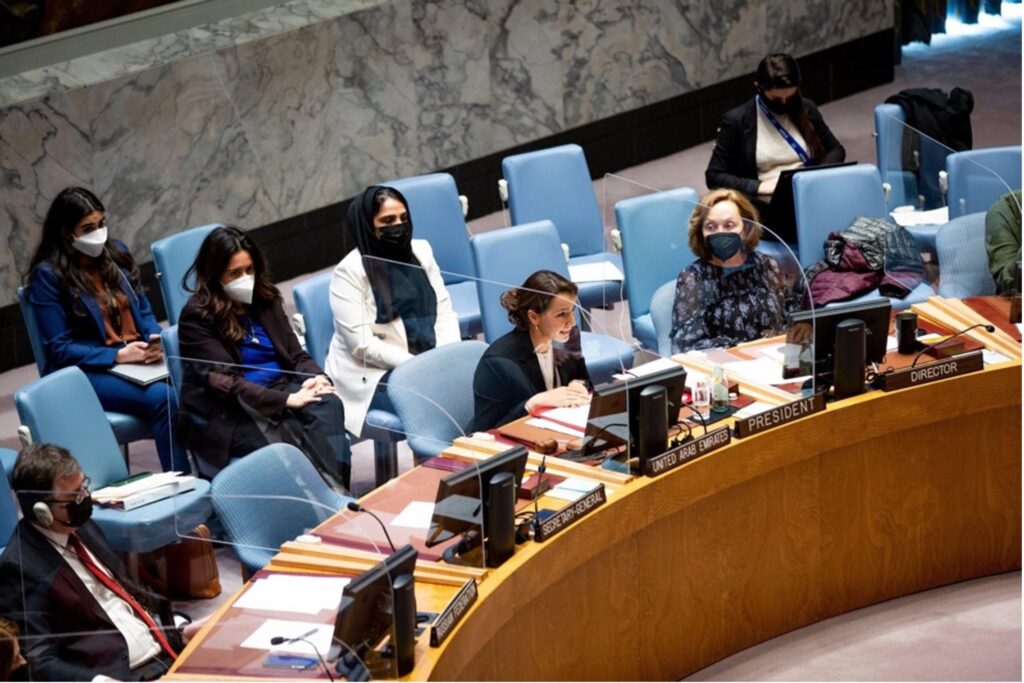 During its presidency of the UN Security Council in March 2022, the UAE convened a high-level ministerial debate on leveraging partnerships to advance the WPS agenda. During the event, H.E. Mariam bint Mohammed Saeed Hareb Almheiri, UAE Minister of Climate Change and Environment, emphasized that "Women must not only benefit from sustainable post conflict recovery; they must be in the driver's seat, as planners, decision makers, and implementers in all sectors of society to ensure sustainable peacebuilding."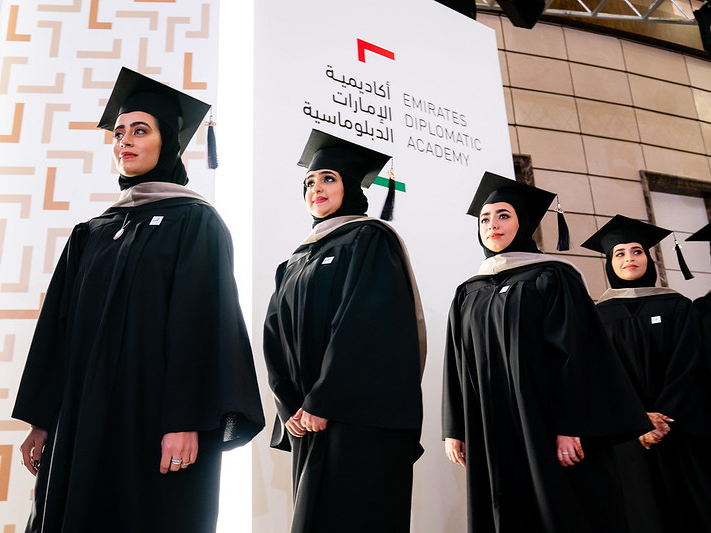 The advancement of gender balance is a national priority in the UAE. According to findings by the Georgetown Institute for Women, Peace and Security, the UAE leads MENA countries in women's education, financial inclusion, and absence of discrimination. The World Economic Forum's Global Gender Gap report also found that the UAE has achieved the highest level of gender parity in the Arab world.
"Women's empowerment, women's protection, women's full participation in UAE society is a fundamental cornerstone for why we are successful as a country," says Ambassador Nusseibeh.
The UAE is an example of how when you run a truly meritocratic system, women naturally rise into leadership roles. Half of its parliamentarians and nearly one third of Cabinet-level ministers are women. Two-thirds of public sector jobs are held by women, and women make up 70% of all university graduates. It is mandatory for all government and listed company boards of directors to have female representation.
However, globally, much work remains to advance the inclusion of women in decision-making roles, and new challenges loom. Gender equality provisions in peace agreements increased from only 14% in 1995 to 23% in 2020, and women made up only 25% of members among COVID-19 task forces in 36 conflict and post-conflict countries.
The international community has a collective responsibility to live up to what has been promised to women and girls by UNSCR 1325 and other groundbreaking resolutions adopted over the last two decades.
This is the right move – for women, for men, and for peace.