As delivered.
Excellencies, colleagues,
Today is a historic day for the United Arab Emirates as we return to the UN Security Council for the second time in our nation's fifty-year history. It's truly an honor to stand here alongside my fellow representatives from Albania, Brazil, Gabon, and Ghana, and it will be a privilege to work with them on the Council over the next two years.
I would like to also take this opportunity to express our deep appreciation to the delegation of Kazakhstan for hosting today's ceremony and our warm wishes to Norway as they assume the Presidency of the Council this month. I would also like to extend our thanks and congratulations to outgoing members Estonia, Niger, Saint Vincent and the Grenadines, Tunisia, and Viet Nam for their incredibly valuable contributions to the Council during their term.
Excellencies,
Since 1946, elected and permanent members of the Council have worked together in an unbroken chain of custodianship for international peace and security forged from the wreckage of the Second World War. In this ceremony, and in the work to which we now turn, we all recommit ourselves "to save successive generations from the scourge of war."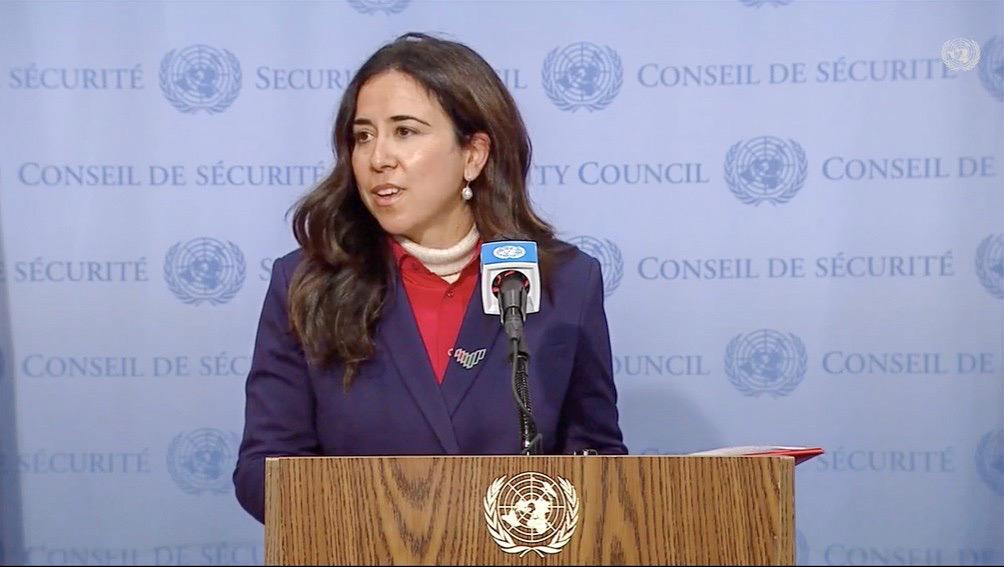 The UAE's conduct on the Council will reflect who we are as a country and a people – open, inclusive, and bound by the belief that we are stronger united. We will seek a convergence of views and a unified Council voice so that its decisions are met with the broadest possible support.
Diplomacy is about dialogue, seeking out diverse views, and charting a path towards consensus. On the Council, we will seek to promote stability and to move from the mindset of conflict management to conflict prevention and resolution. We will promote women's empowerment and common responses to the global challenges outlined by my colleagues here today, including climate-related security threats, security threats related to terrorism, and, of course, pandemics.
The UAE will continue to contribute to the international order with creativity and entrepreneurship. As the UAE's founding father His Highness Sheikh Zayed bin Sultan Al Nahyan said: "We seek peace, respect our neighbors, and stand by our friends."
In that spirit, we look forward to working with all of you – and the wider membership – to build bridges, strengthen multilateralism, and deliver on this Security Council's mandate.
Thank you.